Building Vibration Control
The Edona turbine absorbs and converts wind energy during
operation while changing the wind speed hitting the building.
This action counteracts against the natural frequency of the
building, preventing merchanical resonance between the wind
and the building thereby reducing the building vibration.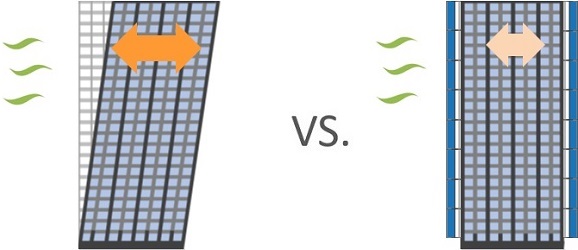 Decreased habitability on higher floor                Improved livability
The traditional box-shaped buildings are cheaper to design
and construct but they are susceptible to vibration problems
during high wind conditions. By integrating Edona turbines into
buildings, the vibration problem is solved while the tenants
enjoy unlimited green energy at low cost in safe buildings.
These benefits will drive the value of the buildings up.

COPYRIGHT Ⓒ EDONA INC ALL RIGHTS RESERVED